Charlotte's Hardwood Flooring Specialists
Flooring Types We Install & Repair
Gil Flooring Solutions sources unfinished, pre-finished, LVT, and eco-friendly wood flooring and accessories from sawmills and manufacturers all over the world providing us with a competitive selection for you to choose from. Browse our product offerings below.
Hardwood Flooring Near Me
Hardwood flooring is truly a classic. It's durable, timeless, sophisticated and adds value to your home. With a wide variety of options available that vary in durability, grain patterns, textures and colors, your options for hardwood floors are limitless.
Gil Flooring Solutions, located in Monroe NC, offers a diverse selection of exotic and domestic hardwood, in a broad range of types and styles. If you are looking for wide planks or hand-scraped hardwoods with dark finishes and weathered appearance to hickory or oak and others, we carry hardwood in a full array of colors and finishes with modern looks. We stock a wide selection of hardwood from the top manufacturers such as Mohawk, Shaw, Armstrong, Mannington and many others.
If you would like more information about our selection of hardwood flooring products, request your free in-home estimate today!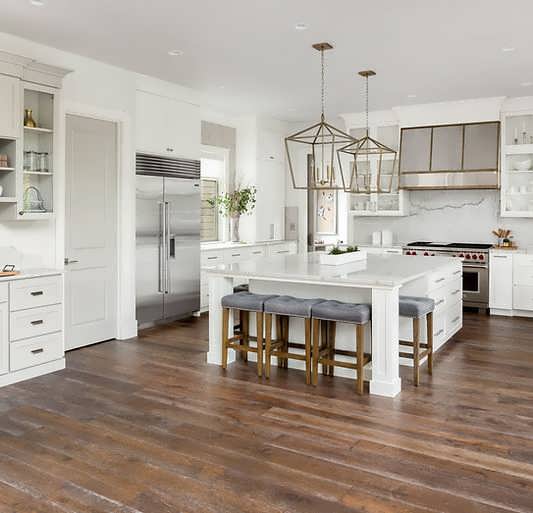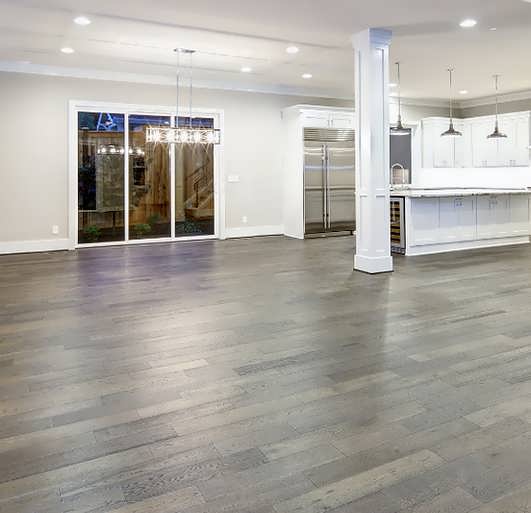 Vinyl Flooring in Charlotte NC
Vinyl is new and improved and is making a huge comeback. It has gone through a major transformation from the squares of yesteryear to stylish options mimicking wood planks, ceramic and even stone. These floors come in an exciting range of styles and patterns and offer you depth and texture. Vinyl flooring is also kid and pet-friendly, making it a worry-free surface for the occasional spill or dirt. Whether you are looking for a traditional vinyl floor tile or sheet vinyl or the more modern vinyl wood plank we have hundreds of options to help you meet your style and budget needs.
Additionally, vinyl flooring provides comfort for your feet that don't always come with other floors. Vinyl flooring is very versatile and available in a variety of colors and styles. To that point, more homeowners are able to find patterns and designs that fit their personal design style due to the realistic visuals that mimic wood and stone.
Laminate Flooring Contractor in Monroe
Do you need to refresh your flooring on a budget? When hardwood floors are not a good fit for your style or wallet, laminate is a great option! Laminate flooring is perfect for those price-conscious shoppers who still want the beautiful hardwood floors to bring, without the hassle or costs that come with hardwood.
Laminate Flooring not only looks great but it also stands up to kids, pets, and the stuff of life. Laminate is a great worry-free option that replicates the beauty of hardwood but with greater dent and scratch resistance. It also doesn't fade or change color and is a breeze to maintain. With a wide range of colors and styles available as well as choices that include water-resistant and fully waterproof, you'll be sure to find the best laminate flooring for your space.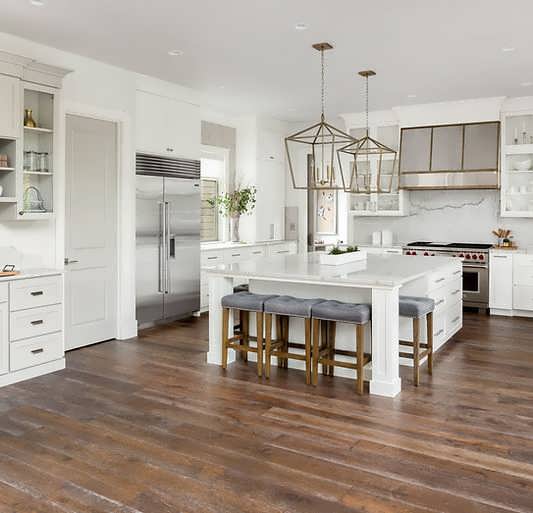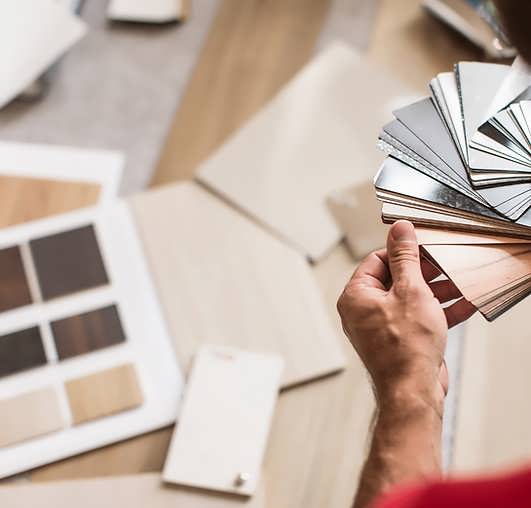 Do you have scratched, worn, and unsightly floors? From hardwood to vinyl, Gil Hardwood Floors can take care of floor refinishing in Charlotte. Hardwood floors can be brought back to life with simple sanding and waxing, vinyl can be buffed and polished, even cracks in tile flooring can be easily repaired. A damaged floor doesn't always necessarily mean a reinstallation is necessary. If you are unsure whether your floor is salvageable or not, simply give Gil Hardwood Floors a call. We can assess the state of your floor and help you determine if floor refinishing is possible, no matter the type of flooring you have.
As a leading flooring contractor in Charlotte, Gil Flooring Solutions is your trusted local expert in installation, repairs, and refinishing. We have years of experience with various types of flooring and offer top-quality construction. From demolition to cleanup, our service is all-inclusive. We will be in and out in no time and we will leave you with the beautiful floor you've always dreamed of. Contact us today for a free estimate on your installation or refinishing project. When it comes to flooring contractors in Charlotte and the surrounding communities, Gil Flooring Solutions is your number one choice!