Laminate Flooring
Installation & Repair
Laminate Flooring in Charlotte, NC
Laminate flooring has improved greatly recently in both quality and design. Our durable selections are stylish and durable with realistic hardwood visuals, dramatic details and distinctive colors. Some are even now water resistant!
You'll find looks including hand scraped, exotic, traditional as well as looks inspired by the reclaimed trends in flooring, cabinets and furniture.
Call to schedule an appointment to visit our showroom today to view our wide selection of laminate flooring!
Why consider laminate flooring in Charlotte as an easy alternative?
There are different reasons why you might be interested in and strongly consider the use of laminate flooring in your house. However, when you think about the fact that it can basically be installed on any surface, perhaps other than carpets, it becomes easier to appreciate the versatility. There are many people who have actually come to appreciate laminate flooring, and since it's easier to install, it becomes quite an interesting alternative.
Laminate Flooring Textures, Finishes and Patterns
Gloss level varies in laminate floors. You can purchase high gloss for a shiny look or low gloss if you prefer a matte look. There is no difference in durability between the two finishes, but matte floors tend to do a better job of hiding small scratches.
How do I care for and maintain my laminate floors?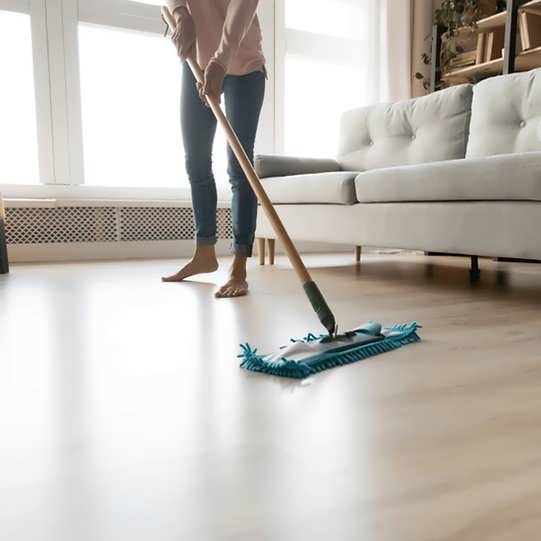 Laminate is easy to care for and clean, making it a smart pick for high-traffic spaces and family-friendly areas. Different types of laminate floors generally don't require unique maintenance either. That means lots of flexibility and long-term durability no matter what style you choose.
Here are a few tips to help you maintain and care for many different laminate flooring finishes.
A damp mop or duster is all you'll need for everyday cleaning. Laminate floor cleaners are available for spot cleaning. No wet mopping or waxing is ever needed.
Use doormats at exterior doorways to reduce wear on the surface of the floor.
Always use floor protectors or casters on furniture legs to prevent scratching.
Do not allow liquid to stand on the floor; wipe up spills immediately.
Small nicks and scratches are easily covered with laminate finishing putty.
Ready to start your building or renovation project? We can help you find the perfect laminate flooring option for kitchens, dining rooms, living rooms, family rooms and busy spaces like entry areas. Schedule a visit to our showroom or we'll come to you and we will walk you through various laminate options that won't break your interior design dreams or your budget. Give Gil Flooring Solutions a call at (704) 245-9110 and we will discuss what flooring options may be right for you!